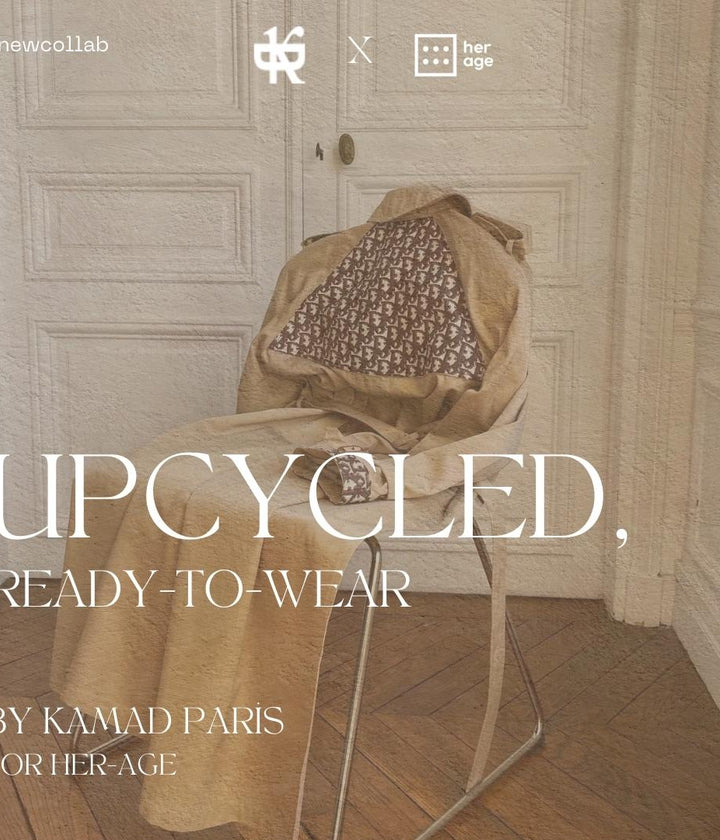 Her-Age proudly supports circular fashion and launched a new collaboration with Kamad, an upcycling brand aims to have an ecological impact through its creations. 
Upcycling already existent fashion is one of the most effective ways to ensure sustainability in the fashion industry since it promotes the idea of fashion circularity. To "upcycle" means to recreate something already made and give it a new life and identity.
"Kamad x Her-Age" capsule collection is an exclusive drop launched with a fusion powers and proves the real support between sustainable businesses.